10 Fancy Summer Cocktails Anyone Can Make
We've all been there. You're all set to cozy up in the backyard with a drink...but don't have any of the key ingredients for your favorite cocktail. Or you're excited to make something to impress your guests at your next BBQ, but everything takes a ton of weird components.  
Lucky for you, we curated 10 easy summer cocktail recipes made from common ingredients. You probably have some of these in your pantry already. If not, they're available in most grocery stores.
Click on any of the recipe names on our list for the full recipe.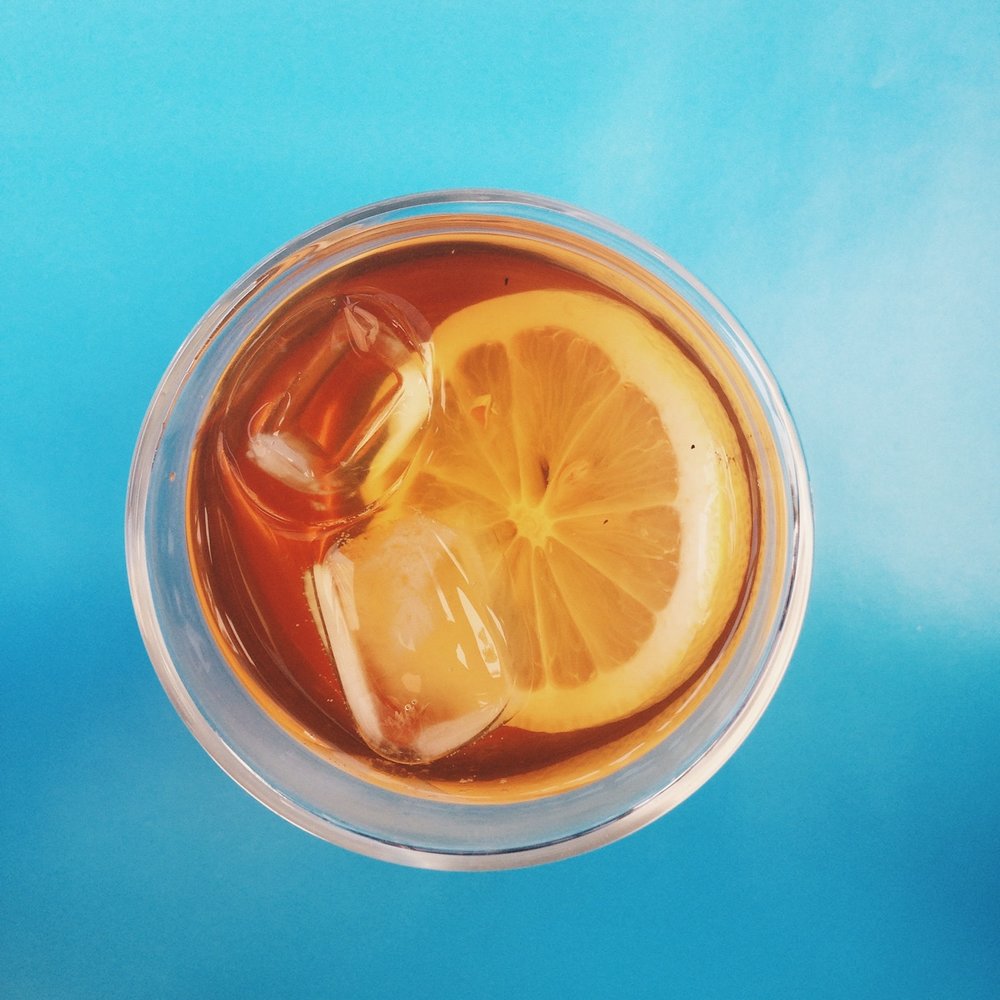 An Arnold Palmer is a refreshing, classic summer beverage. It's hard to go wrong with lemonade and ice tea! Combine travel packs of instant Ice Tea and lemonade in a glass of ice water, add a shot of whiskey.
Yes. You read the name right. Add instant lemonade packets to a neutral light beer. Top it off with flavored rum. Someone say summer?
Grapefruit soda was one of my favorite discoveries living in Argentina. I'm excited that it's becoming more popular across the United States! Mix grapefruit soda with tequila for an easy version of a Paloma cocktail. Add vodka instead to make a Greyhound.
If you've ever been faced with the decision between using up a bottle of already opened wine and drinking a cold cocktail, this one's for you! Mix equal parts of red wine and regular coke. It's a refreshing win-win.
In recent years, flavored sparkling water, like La Croix, has become all the rage. This recipe mixes coconut flavored sparkling water with vodka. However, any flavors or fresh herbs you have lying around would probably mix well, too.
Rosé is highlighted as the wine of summer. Mix up your rosé consumption by combining equal parts of your favorite flavored sparkling water (I like grapefruit) with rosé. If you're feeling extra, add a splash of gin or some muddled berries.
Dole Whip is a Disney parks classic. It's like you're a kid again, but all grown up. Take it up a notch this summer by blending together frozen pineapple, coconut milk, and rum. Any other of your favorite fruits, too.
Cherry limeade screams a gorgeous sunny day. It's sweet. It's tangy. It's fizzy. To make your own, combine sprite, cherry juice and a shot of tequila. You can also buy premade cherry limeade from the store or grab one at your local Sonic Drive-In (if you're lucky enough to live close to one!).
You probably have some chamomile tea lying around from that time over the winter when you caught a cold. Instead of waiting for the next time you're sick, brew some with honey. Put it over ice then add whiskey and orange juice or lemonade for a summer treat. As with many of the cocktails on this list, instant lemonade packets can work their magic here, too.
The Fairy Daiquiri  
This drink comes from my personal recipe book. Grab frozen fruit (my go-to is strawberries), and blend them until they're like shaved ice. Add vodka and a splash whatever kind of juice you have around. It also works well with Moscato. Make this to relive your days buying snow cones at the local neighborhood pool.
A note: These are all obviously alcoholic recipes, but that doesn't mean they have to be! Many are delicious without the alcohol. If you're on the hunt for unique, specific alcohol-free recipes, check out our good friends over at The Mocktail Project for inspiration.
Be sure to tag @betterdrinkingcultre when you try a new recipe! Any favorites that we missed?
ABOUT THE AUTHOR
Jenn McAmis is a digital nomad who lives with her two rescue dogs in a 1984 Toyota Sunrader camper. She spends most of her days barefoot searching for the next outdoor adventure, drinking too much coffee and dabbling in all things woo-woo. You can follow her journey on Instagram @travelinglovefairy and subscribe to her shenanigans on her website.