Balancing Free Beer and Big Adventure
Free beer from Lagunitas on tap? Yes, please. Your tent set up just paces away from the party? Even better! All of this while surrounded by beautiful, towering red rocks and a thousand people who love climbing as much as you do? Um… Sign me up!
As a first-time participant, the Red Rock Rendezvous seemed like it was going to be a weekend of making lots of new friends, but potentially not much time spent actually climbing if I gave into to temptation.
I arrived at the four-day festival on Thursday afternoon with the anticipation of the climbing clinics, vendor booths, and, yes, free beer. As I watched dozens of tents become hundreds set up in the huge field and my tiny camper become tightly surrounded by other RV's and vans, I was bracing myself for noisy nights and not much sleep.
However, I couldn't have been more wrong.
The campground and parking lot were silent on Thursday by 10 p.m. I assumed it was because not everyone was there yet and the real party started on Friday. Friday night, the beer started flowing and friendships began forming. As I walked around the field of vendor tents and slacklines, the excitement was palpable. People everywhere were eagerly describing the climbs they'd done earlier in the day and pint glasses were never empty. It was the festival I'd expected… Until I started listening.
"Fill the next one with water. Tomorrow I want to get back on that climb that shut me down."
"Half-pour, please. I'm taking a safety course in the morning and don't want to miss anything."
"I'm good. Gotta stay hydrated."
I was impressed, listening to these conversations.
I walked up to Matt, Jacob, and Ben who were standing in line for beer and obviously stoked on their day. "What number beer is this?", I asked. After much debate between them, they agreed it was pint number three. "We obviously haven't had enough water today!", one laughed as they struggled to come to a consensus. When I questioned how many more they were having, there was no question. "This is it! We've already set our alarms for 6 a.m.!" I happened past them the next morning and, sure enough, they were wrapping up their breakfast and loading their packs way before 7.
A pair of girls who were parked in a van next to me only drank water and sports drinks Friday night in preparation for a long, challenging Saturday. In Amanda's words, "We don't want to be hungover and have to carry more water on our climb!" Saturday night, however, they were appreciative of the Lagunitas truck. Adrea put it perfectly, "I climbed hard. And this beer tastes so much better than it would've beforehand!"
The choices that surrounded me at the Red Rock Rendezvous inspired and reminded me of the balance that is completely possible if we make the choice. One doesn't have to decide between physical accomplishments and partying. You can absolutely embrace an active lifestyle while complementing it with a cold one. It's when we let things get unbalanced that we lose our grip.
I left the festival more inspired than ever to keep being intentional about the balance between my big adventure goals and the happiness wine with dinner can bring. What's your choice? Any big outdoor goals the BDC can celebrate with you? Let us know!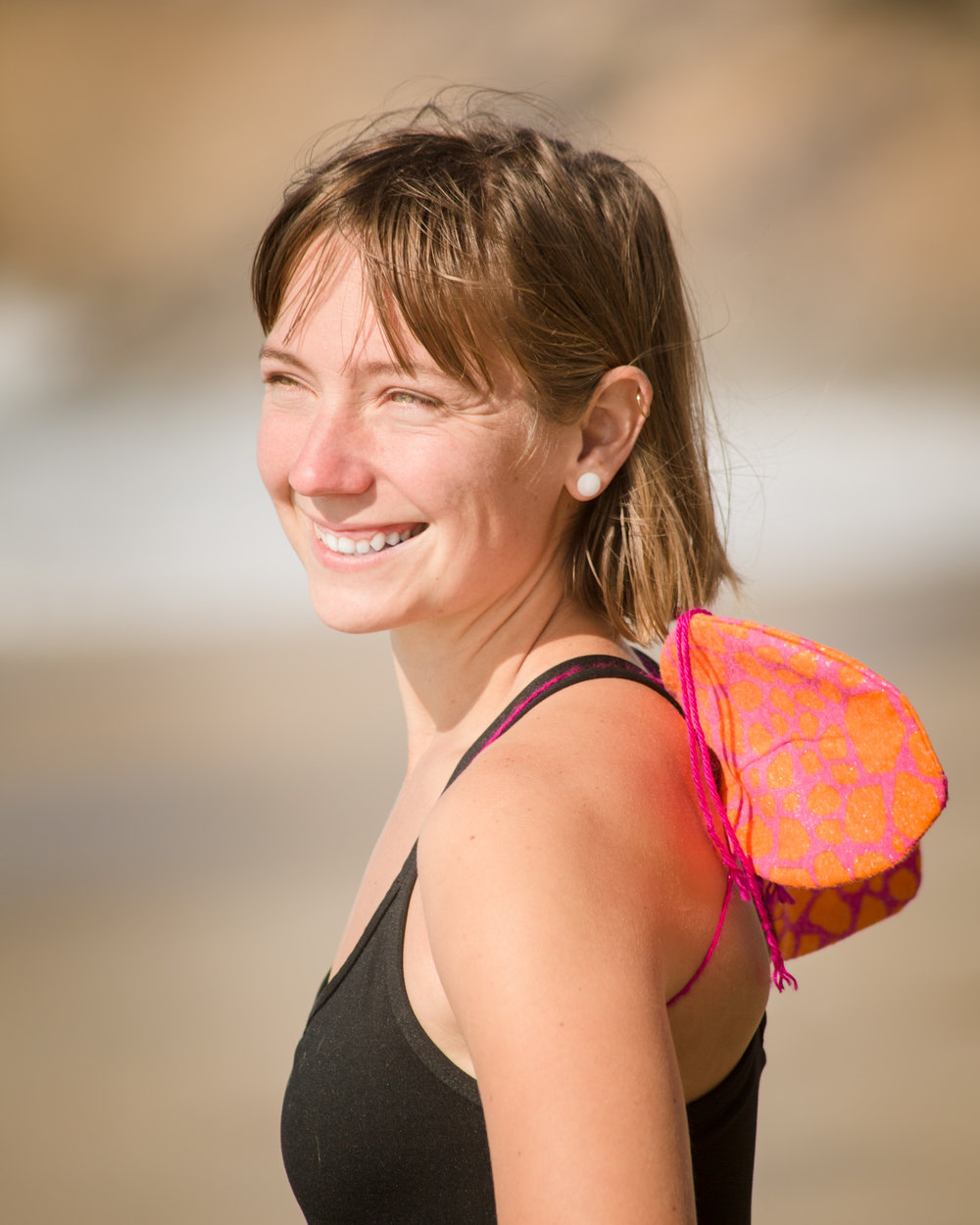 ABOUT THE AUTHOR
Jenn McAmis is a digital nomad who lives with her two rescue dogs in a 1984 Toyota Sunrader camper. She spends most of her days barefoot searching for the next outdoor adventure, drinking too much coffee and dabbling in all things woo-woo. You can follow her journey on Instagram @travelinglovefairy and subscribe to her shenanigans on her website.