Because Hangovers Suck, We Launched A Cool New Certification Program
BDC is a grassroots movement of people who drink better. It's not something created by the industry or university, and it's not some anti-alcohol campaign. It's a movement founded by a group of friends with a desire to live and promote a healthier relationship with alcohol, free from hangovers, pain, harm, and regret. The goal is to take this message to students on college campuses, educating and empowering them to drink better too.  If successful, the impact could be more than just a hangover free morning... it could also save lives.

Today, we launched a cool new program that is the start of a much broader initiative. The BDC Certification Program evaluates and recognizes the very best drinking establishments in the country, setting the bar (no pun intended ;) for how an establishment should operate, educate, and promote its craft.  The goal is to highlight these establishments who are positive contributors and leaders in their community. As members of the BDC, we will choose to drink and support those brands who are making a positive difference.

Very soon, BDC will look to expand this model to certify colleges, communities, and states, measuring how their drinking culture stacks up to others across the country.  The idea is to measure where our drinking culture is today and provide a roadmap for positive and effective change focused on empowering a better drinking experience for everyone.
Please join us in congratulating our two very first certified partners! Brewery Vivant of Grand Rapids, Michigan and New Holland Brewing of Holland, Michigan.  These two community leaders go above and beyond in promoting a better drinking culture in their communities, focused on the craft of their product and health of their customer.  You will hear more about the cool things they do in the coming weeks, along with others who look to join the program!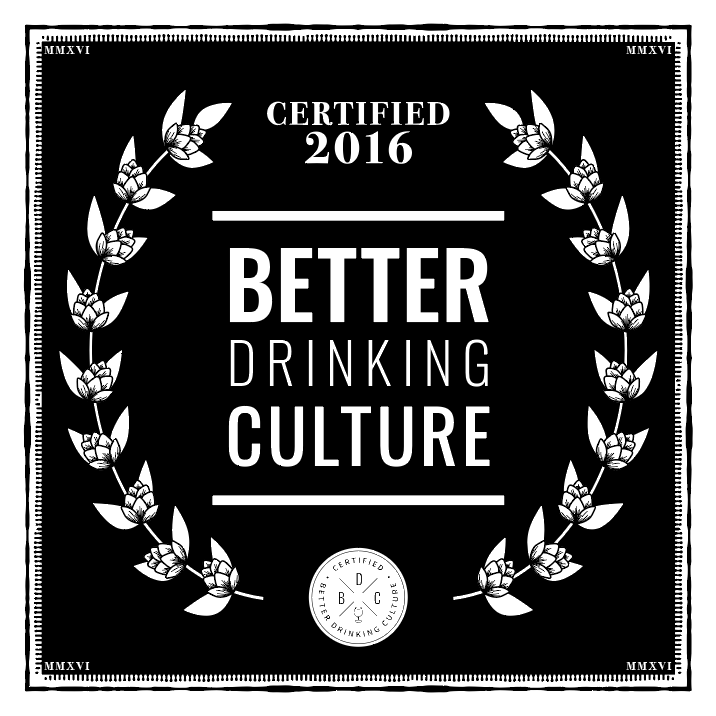 Until then, let's grab a drink and cheers to a future of better nights, and even better mornings. 
Cheers!
 
---
ABOUT US
Better Drinking Culture ("BDC" for short) is a grassroots movement of people promoting a healthier relationship with alcohol. Founded in 2015 by a group of friends in West Michigan, BDC has quickly grown as a platform for connecting like-minded individuals with a desire to promote a healthier lifestyle around drinking. Its goal is to educate and empower others to drink better and healthier, with a focus on bringing this message to college students. To learn more about BDC's initiatives, please visit BetterDrinkingCulture.org or find them on social media @betterdrinkingculture.