Experience Sour Beers at Session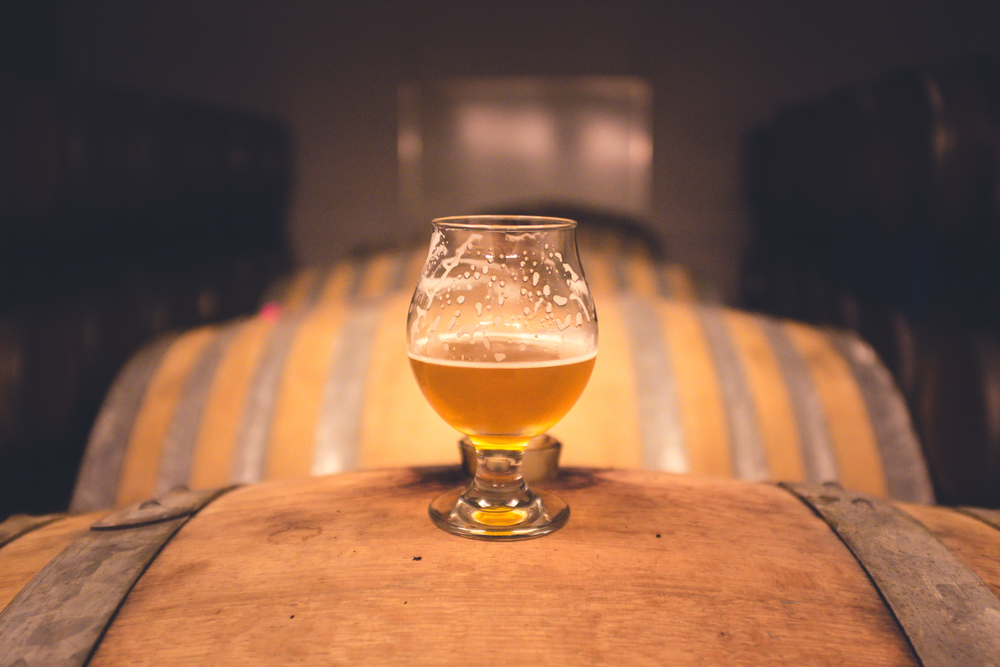 There was a time when all beers were sour to some degree.  Without the necessary yeast cultures to create that perfect chemistry experiment for beer, open fermentation tanks allowed for wild yeast strains (and other air-born contributions) to build a beer.
Sour beer styles are a tricky business.  Harnessing the power of cultured microflora and making the best use of different types of brewing vessels, sour beers are an expression of their maker.  From the lightest, soft tanginess at the sides and back of the tongue, to a racy tongue coating or a punch in the face, sours can land in a number of flavor profiles, from slight to stringent.
Among those that know the style best is Matt Greff.  Greff owns Arbor Brewing Company (first of Ann Arbor, Michigan, and now with a second location in Bangalore, India) and contributes significant brewing time to sours. "Sours are a big part of what we do," says Greff, describing the brewing program he and wife/partner Rene have for Arbor.  "Sours are special.  They become a way of life."
Organizers of Session, a June 11 Grand Rapids craft beer event that will also feature Better Drinking Culture, agree that sours are special.  In addition to the main tasting area which will feature craft beers and beer pairings with food from dozens of area breweries, Session will offer beer geeks other special tasting and interactive opportunities, in a separate workshop environment.  These workshops require an additional ticket, and feature a truly unique experience for participants.  Arbor Brewing will present a workshop on Sour beers, giving attendees an interesting look into the style through a horizontal tasting.   Of this workshop, organizer Anne Drummond says, "Sours are an acquired taste and a favorite among beer geeks!  With an intentionally acidic, tart, or sour taste, sour beers are something of a specialty for Greff and for Arbor Brewing."  During this workshop, attendees will taste hand-selected sours and learn more about this intriguing beer style from a man among those that know it best.  
Join Better Drinking Culture on June 11 at Session, as we partner with MLive Media Group and Imperial Beverage to bring a craft-conscious event to downtown Grand Rapids.