Grab a drink with A.B. ~Adrian Butler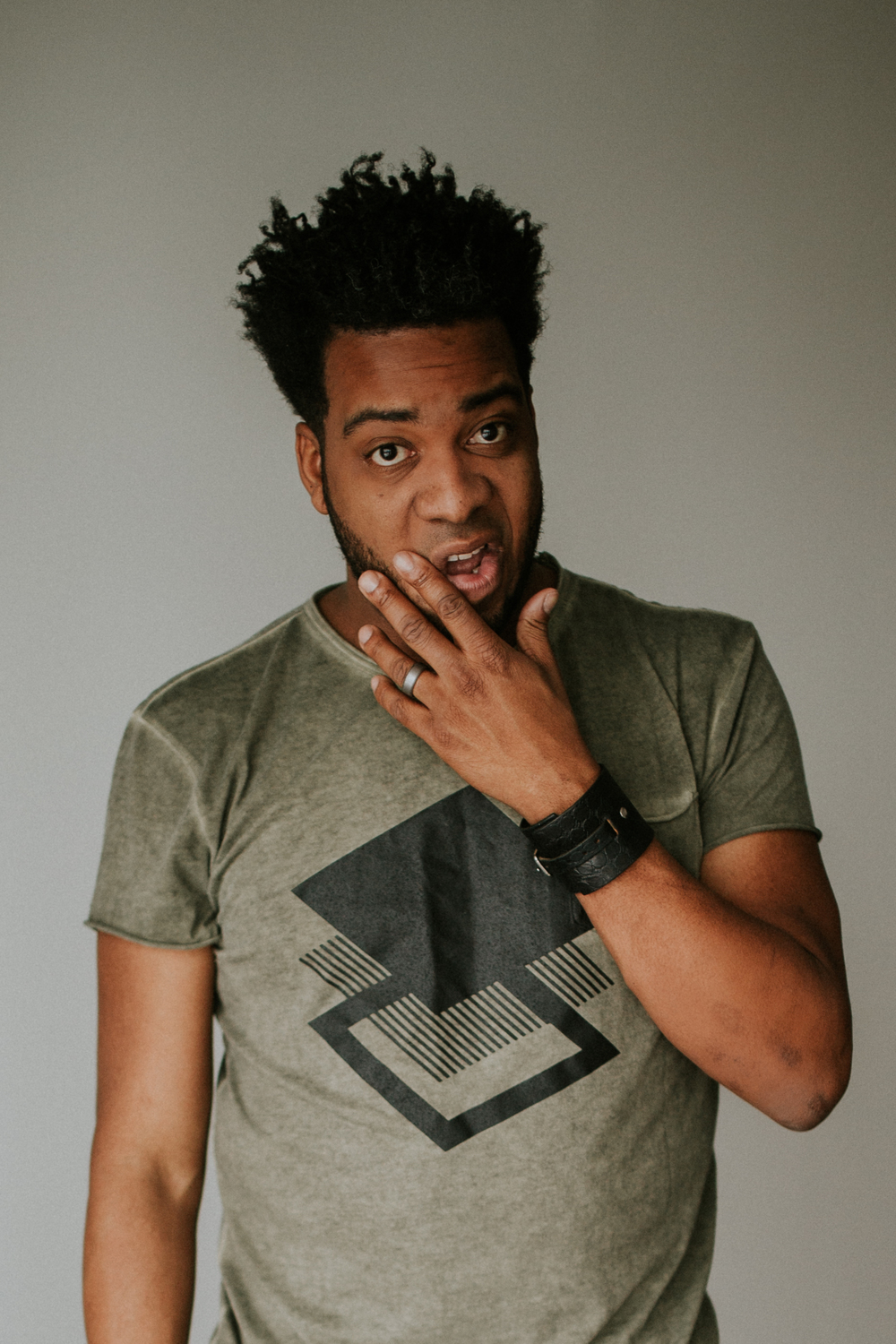 Adrian Butler (more commonly known as - A.B.) joins us in kicking off a new series of interviews dedicated to the awesome people who are living and repping this Better Drinking Culture lifestyle.
Intro to the Renaissance Man
Name: Adrian Butler
Commonly known as: "A.B."
Occupation: DJ / Hip Hop Artist / Fashion
Sleeps: Grand Rapids, Michigan
From music to fashion, "A.B." is a multi-faceted entrepreneur who has hosted some of Grand Rapids' biggest parties. His music, fashion, and signature laugh (yes... it's THAT good) can be seen and heard from across the country. Join us in grabbing a drink with Adrian for a short Q&A about the man behind A.B.!
To get us started, what do you like to drink?
Beer - IPA
Wine- Merlot
Cocktail- Whiskey & Rocks
Pop- Coca Cola bottled in Mexico
What music are you listening to?
Outkast is always in the rotation, Tokimonsta, Justin Bieber, Prince, The Time, and the demo of my new song.
What's your typical morning routine like?
My morning routine: Wake up, coffee, music work, email checking, getting the kids breakfast, dressed, and off to school.  I can't afford hangovers in the morning!
What's some of the most valuable advice you've received?
When choosing to pursue music or art as a career, be ready for lots of rejection.  Learn how to bounce back from that and keep going!
If you could put your name on any drink, what would it be and why?
I'd like to put my name on a Session IPA of some sort.  I love the lower alcohol content, while still maintaining the flavor.
Do you have a favorite (or not so favorite) memory associated with a specific drink?
I remember the first time I had a long island iced tea.  I didn't know that the entire drink was basically alcohol, and it was so amazingly tasty that I killed it pretty fast.  Ten minutes later, I was quite buzzed and had to eat food & hang out at Applebee's longer than I wanted.  No more long islands for me!
Do you have any personal drinking rules?
Since learning about BDC, I've started monitoring myself more.  At this point I don't drink more than 2 drinks a night... When I'm performing late nights, I don't drink after midnight.
Favorite purchase made under $100 over the past year?
Star Wars; The Force Awakens
Favorite thing about the city where you live?
Grand Rapids has an abundance of great Restaurants right now!  Great food is everywhere!  Also, with so many new people, business,etc. coming into the city, opportunities for creative growth seem to be endless right now.
If you had no obligations for a day, what would you do?
Reading, drawing, listening to music, watching a movie....basically things that don't involve talking to people ;)
In 10 words or less, why do you live & support the BDC?
I believe the BDC speaks to having a healthy balance , not only in relationship to alcohol but to life in general.
Where can people keep tabs on all the cool things you're doing?
Instagram: @ABisAdrianButler
Facebook: AB Music
Web: EverythingAB.com
---
We're look to highlight awesome people in our "Grab A Drink" series... Maybe it's YOU?! Hit us up at hello@betterdrinkingculture.org and give a short bio about who you are and why you live and support the BDC movement. Cheers!