How to Celebrate the Biggest Bar Night of the Year in a Healthy, Grateful Way
The night before Thanksgiving, popularly known as "Blackout Wednesday" or "Drinksgiving," is notoriously known as the biggest bar night of the year because of the rush of college students and young professionals returning home to visit family and old friends naturally floods hometown bars with merry reunions. The fact that almost everyone has the next day off from work and is looking forward to their Thanksgiving feast can cause people to shift to a less mindful attitude towards alcohol. Thanksgiving should be full of gratitude for friends and family—not spent bent over hugging a toilet. Overdoing it the night before may lead to chaos, drama, accidents or being too hungover to enjoy that turkey and stuffing. But it doesn't have to be like this. Think about what kind of activities and interactions make you really feel grateful to be alive, and go create those experiences.
Here are some BDC-worthy ideas to get you started:
Accountability Counts
Decide your intentions for your Wednesday night in advance, and stick to them. Maybe you just want to do dinner and a movie with few good friends instead of going crazy at a party. Maybe you want to hit up the bar scene but don't want to get sloshed. That's cool, too. Enlist a good friend to help you hold true to your boundaries for the night.
Choose a New Adventure
Create a new tradition with your friends. Check for holiday specials at local barre studios, rock climbing gyms, shooting ranges, or plan a night in with a private yoga lesson. By taking in a healthier alternative, you'll feel much better going into the big meal than crawling to the dinner table from the bathroom
Play Host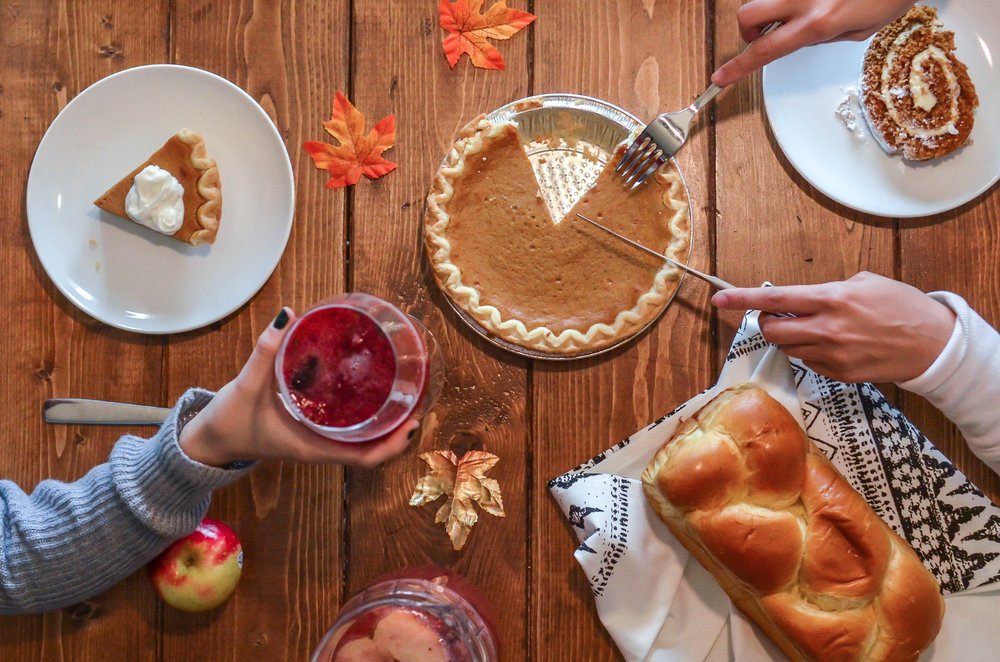 Host a gathering at your place that's not based on the prerequisite of getting drunk. This could be an alcohol-free party (crazy, right?!) or a classy tasting experience with a couple affordable bottles of unfamiliar wine or spirits, or a lineup of seasonal craft beers. Slow down long enough to savor what's in your glass. If you're gonna chug anything, we hear gravy goes down pretty smooth. Take the time to really share with each other what's been going on in your lives and what you're grateful for.
Family First
If you're visiting family, skip the party, and be present with them. They'll definitely be grateful to spend time with you, especially if you live far away and don't see them often. Don't let FOMO pressure you into missing out valuable time with the ones who'll have your back long after last call.
Overindulgence around Thanksgiving has been normalized in our culture, but you don't have to just roll over and surrender to the couch because of the booze. If you're going to wind up sleeping the day away, your mom's gonna be much happier if it's because your belly is full of her famous cheesy potatoes and pumpkin pie, not empty because you had to purge last night's binge.
Meet the Author
Carrie Hoffman is a travel-obsessed California girl now living the digital nomad dream in Asia. She's also a former craft beer nerd and bartender turned sober woo-woo hippie yoga teacher. Besides travel and yoga, her other obsessions are photography, coffee, vegan food, and breaking the stigma about addiction! Find her on her travel blog.