How to Drink on a Student Budget Without Falling Victim to Bar Gimmicks
You get a text from your classmates saying, "We're grabbing drinks downtown tonight, hope to see you there!" But, between rent, having to buy your books, and the jumbo pack of instant noodles you just bought, you realize your student budget is telling you to stay home. Don't be stuck with the student budget blues, try these tips instead!
Work It
Get a job at your favorite bar and work even just a night or two a week. A lot of restaurant and bar jobs come with perks like discounts that can help cut down the cost of going out. Other jobs offer incentives such as free or deeply discounted drinks after a shift or as a regular fringe benefit. The best thing is, these jobs are usually pretty flexible to work with your school schedule.
Pitch in on Pitchers
Split pitchers with your friends when you go out, you will usually save a dollar or two per glass. Splitting with your friends makes it easier to drink cheaper. Just make sure you all like the same thing so you can all enjoy. Worse case: You might try a new beer you fall in love with.
Become Your Own Bartender
Buy your beer, wine and liquor from your favorite local bottle shops and become an at-home mixologist. It's a lot cheaper than going out all the time, and can be a fun way to have friends over to experiment making cocktails. You could even try a bring-your-own-booze potluck and have everyone bring something different to share in addition to the standard appetizer or dessert.
Bigger is Better
Buy (but don't consume) your booze in bulk. Boxed wines are not as bad as you would think with the new higher-end trend like Bota Box. Also look at "off brands" or "store brands" like Kirkland from Costco to save some extra money. It's rumored that a lot of these brands are made at the same location as the big name brands, and we can't tell the difference! Pro tip: You don't need a membership at Costco to buy alcohol.
Ain't No Party Like A House Party
Instead of hitting up the town, hit up a house party instead. You'll still get the benefit of drinking and socializing outside of your house, but for way less money. Usually you don't have to bring anything at all because the host will be well-stocked for you to enjoy, but it doesn't hurt to still be nice and bring something small like chips and dip. Try to avoid the $&!#-show ragers, though. You know—the kinds where people are passing out on the front porch and blaring music at a decibel level closer to a jet engine taking off than a crowded bar. Lower-key parties will feel more like a night out than that EDM festival you don't remember spending hundreds of dollars at from last year.
Multitask Your Drinking
Look for special events in your community that interest you such as food truck gatherings, beer tasting festivals, art shows, etc. that have drinks and food included in the ticket price. Although they can be a bit pricier than grabbing a couple drinks with your friends, if it's an event you would love to go to anyways, the included drinks are a bonus!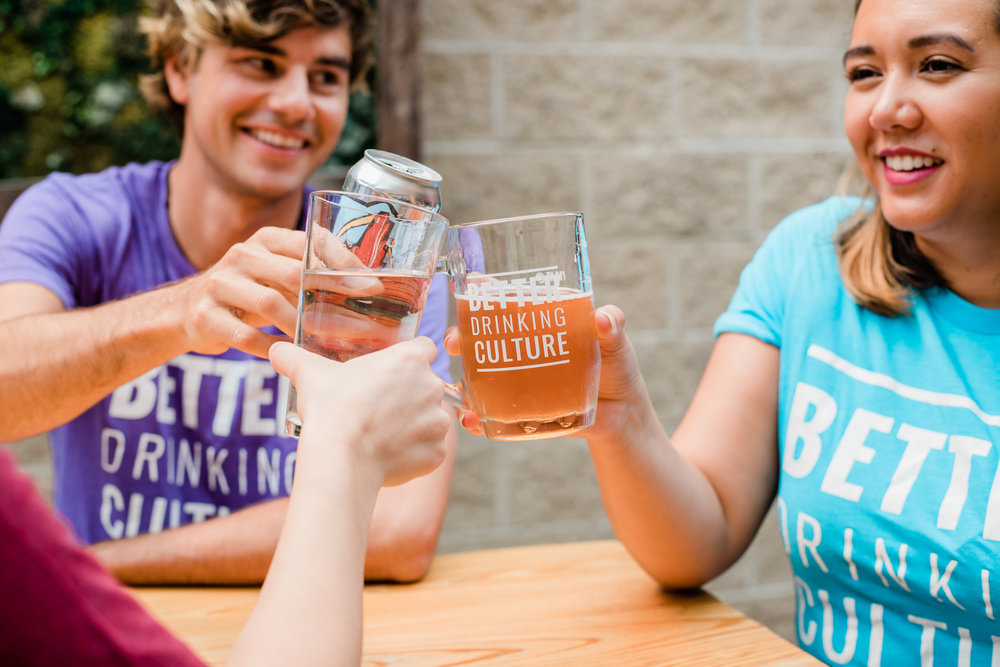 Join BDC's Universal Mug Club
Live in Michigan and looking for even more ways to save? For the cost of just one coffee per month you can join the BDC Universal Mug Club and score awesome deals and perks on drinks, food and merch at our roster of supporting establishments.
What tips and tricks did we miss that you use to drink on a student budget? Let us know in the comments below!
About the Author
Chelsey Hnyp is a craft beer enthusiast who loves adventures, Star Wars, the San Jose Sharks and her cat, Torpedo. Recently engaged to her best friend and fellow craft beer lover. She loves brewing and drinking beer as well as sharing her passion with others.