The Kentucky Derby is More Than Horses and Hats
Photo courtesy of Old Forester and Kentucky Derby
The Kentucky Derby, often referred to as "the most exciting two minutes in sports," is the longest running sporting event in the United States, dating back to 1875. Its pomp and circumstance are aged in tradition. Just like the state's bourbon.
Now that BDC has over a dozen Certified Partners across Kentucky, we felt compelled to educate ourselves in the role bourbon plays in this historic event. The Mint Julep has been the signature cocktail of the Derby since the 1930s. Since 1987, our Certified Partner, Old Forester has sponsored the official drink, making it now an iconic mainstay.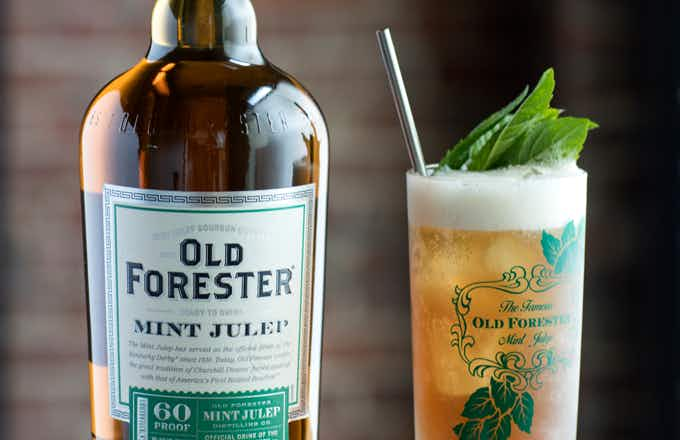 Photo courtesy of Old Forester
The Old Forester Mint Julep Recipe
3 oz Old Forester Mint Julep (yeah, you can buy it ready-to-serve)

0.75 oz simple syrup

8-10 mint leaves*

3 mint sprigs, for garnish
Pack mint julep cup with crushed ice. In a mixing glass, combine bourbon, syrup, and mint leaves. Lightly bruise mint leaves with a muddler, strain contents into julep cup. Garnish with 3 generous sprigs of mint. *Make sure to slap mint and insert the straw into the ice near the mint.
In order to serve approximately 120,000 Mint Juleps during the weekend's festivities, it requires 10,000 bottles of Old Forester, 1,000 pounds of mint, and 60,000 pounds of ice.
Photo courtesy of Woodford Reserve
Another one of our Certified Partners, Woodford Reserve is the official bourbon of the race. They complement their sponsorship by giving back to humanitarian and equine causes. Proceeds of Woodford Reserve's highly sought-after $1,000 and $2,000 Mint Julep Cups go to a different charitable organization each year, with more than $600,000 raised to-date.
And with the support of both partners and the same bourbon stakeholders that have supported BDC's expansion in KY, our friends at The Mocktail Project have the honor of pouring the Derby's first-ever alcohol-free mocktails. This is an admirable move by the race's decision-makers to be inclusive of those who aren't drinking—a choice we'll always get behind.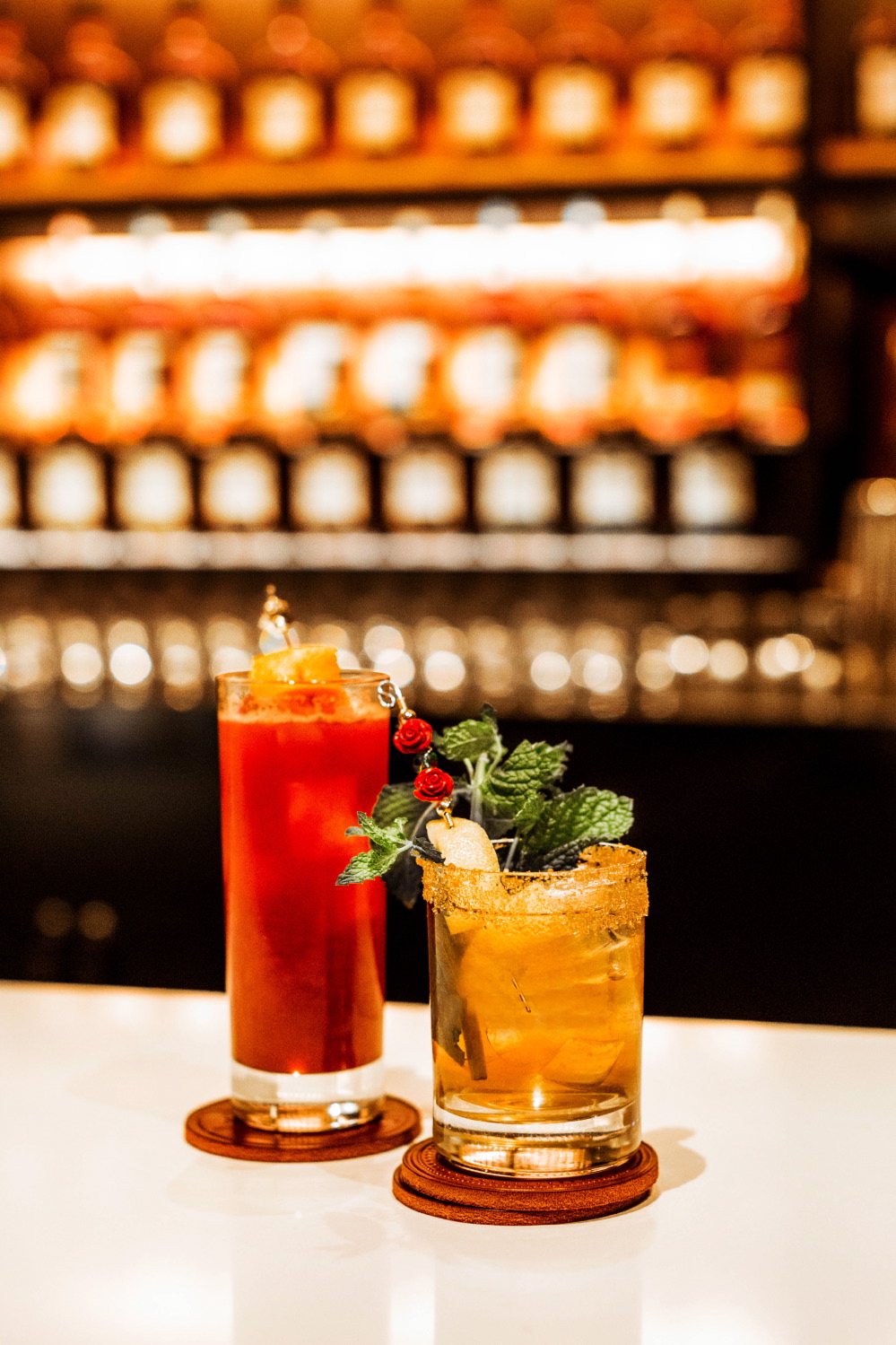 Photo courtesy of The Mocktail Project
If you happen to be in attendance and are looking for a break from the bourbon, but still want to engage in the experience with a drink in your hand, choose either The 1975, co-created by Jackie Zykan, Master Taster of Old Forester—mint tea sweetened with Old Forester Oleo-Saccharum syrup and garnished with bourbon smoked sugar, or Clubhouse Turn—blackberry and raspberry purée, cinnamon-infused syrup, and ginger ale.
Whether you've got money riding on it or are just a fan of fancy hats and expensive horses, your two-minute window of opportunity races around the 1 ¼-mile track at Churchill Downs annually on the first Saturday in May. If you're not watching from the grandstand or partying in the infield, but throwing a party of your own at home, check out these easy recipes from Old Forester to declare your "Julep love" so you can #DerbyLikeALocal.
And, if you want to meet a few of the people making moves for our partners, you can grab a drink with Elizabeth McCall, Assistant Master Distiller at Woodford Reserve, Erik Brown, Homeplace Manager at Old Forester, and Jesse Hawkins, founder of The Mocktail Project. Know a fun mover-and-shaker in the alcohol industry (or someone livin' that BDC life) who you think we should grab a drink with? Nominate them, here.